Sick of looking at that tattoo you got from a friend of a friend when you were 18? Need to cover up a tattoo that represents part of your life you've left behind? People choose to cover up tattoos for a variety of different reasons and when they do, they come to Tattoo Jungle. We're one of the few tattoo shops in Calera, Roberta, Shelby County, and Chilton County, AL areas to welcome tattoo cover-ups. We take pride in being able to hide your preexisting tattoos, covering them with beautiful new cosmetic tattoos you can be proud of. Some of the cover-up work we do includes: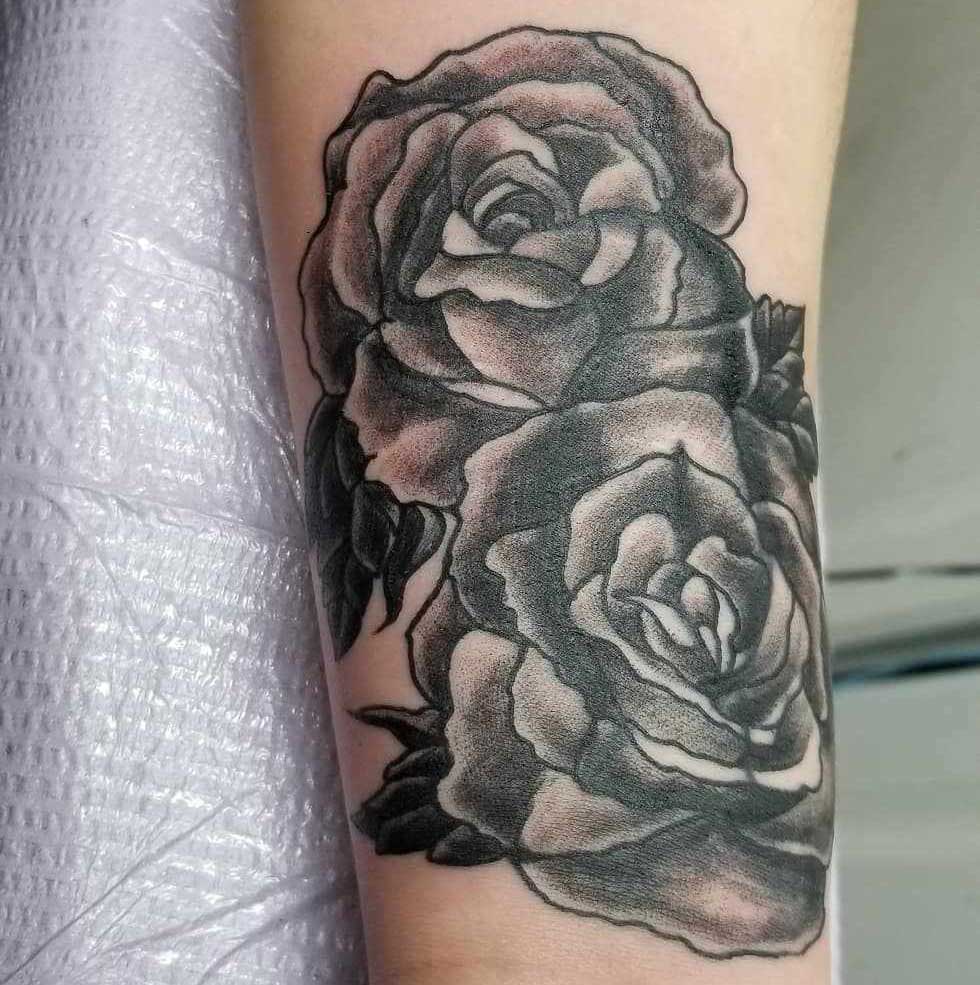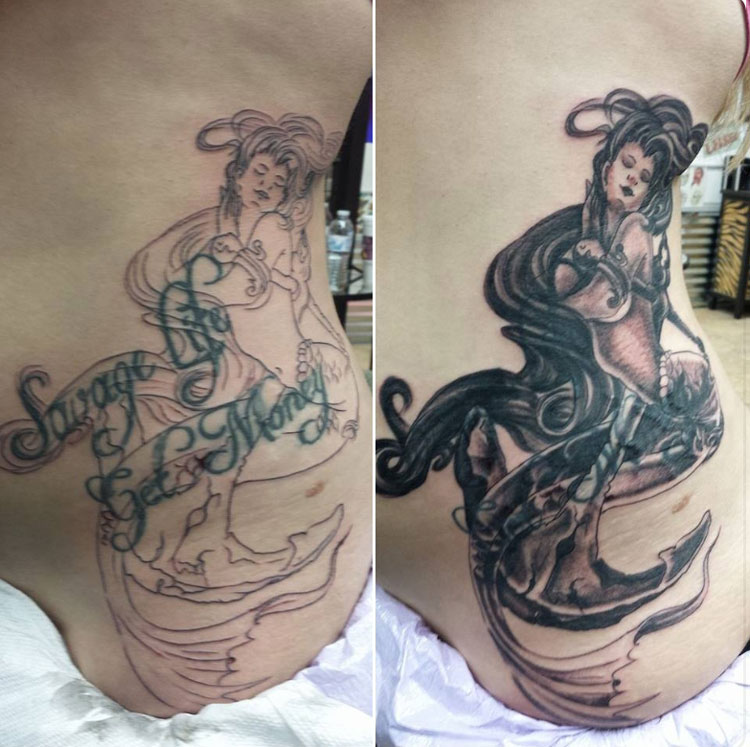 Name and Word Cover-Ups
Say goodbye to your ex once and for all! We can cover up names and words completely with beautiful art, so people never know they were there. Our artists will ensure no one will ever be able to tell there was ever a name below the stunning art you're walking around with now!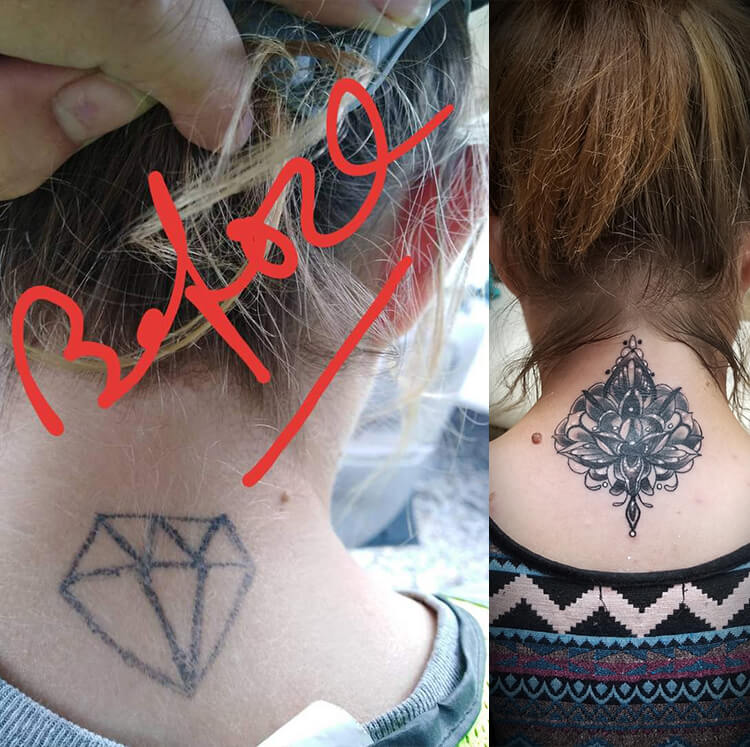 Existing Art Modifications
Some tattoos are just executed poorly. If you like the concept but aren't a fan of the art, come to us. We can modify existing tattoos to keep the spirit of the idea, while improving the artwork to be everything you envisioned it to be. Expect bold color, clean lines and a modified cover-up that you'll love.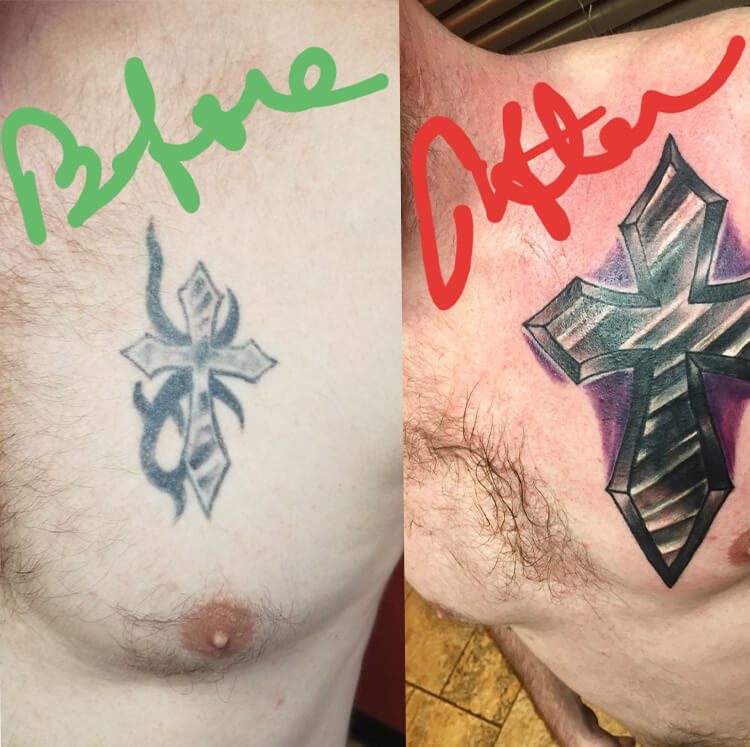 Gang Symbol Cover-Ups
Let our artists help you leave behind bad decisions and embrace new artwork. We contour gang symbol tattoos to completely mask the old symbol, erasing it from your body. You'll find no judgement from our artists—only a willingness to help you move past your past.
Need Tattoo Cover-Ups?
If you need to schedule a tattoo cover-up, chat with the artists at Tattoo Jungle today. Stop into our convenient Calera, AL location for a quote and we'll help you explore cover-up ideas that fit with your style. Questions? Give us a call today at 205-668-6566 for more information about our tattoos, piercing service, and body jewelry!