Beyond tattoos and cover-ups, Tattoo Jungle offers a wide selection of body jewelry. With over five displays that cover all piercing jewelry, we guarantee you'll find something you like. We use the highest quality body jewelry money can buy and carry many different options in gold and silver. A large selection of our jewelry comes from Body Gems, Gold Body Jewelry with Style. Before we pierce the area of your choice, pick out your favorite piece and it'll be placed on your body in minutes. All piercing purchases are included with a piece of jewelry of your choice!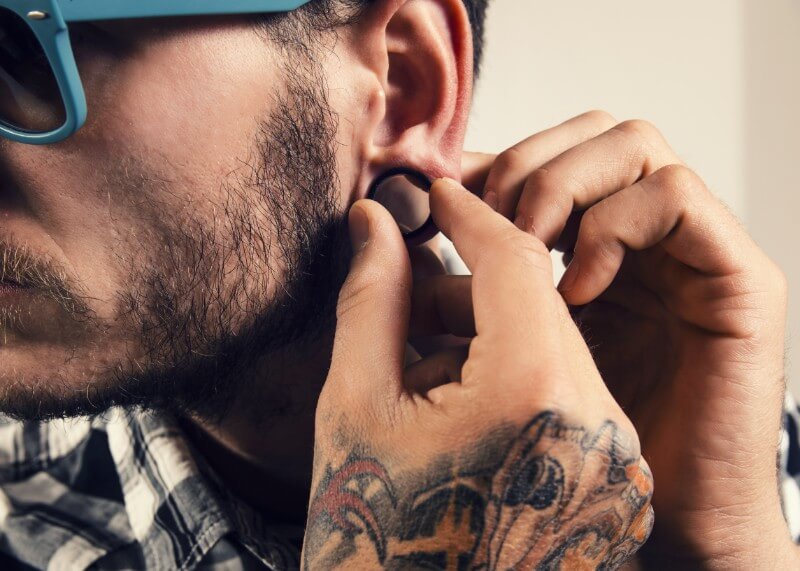 Allergy Concerns

Allergic to certain metals? Let us know before your piercing appointment to avoid an allergic reaction or uncomfortable healing process. We take pride in providing you with the most memorable and comfortable piercing experience, as well as with a high-quality piece of jewelry to go along with your piercing.
Body Jewelry for Sale
Already have a piercing? Looking to purchase additional jewelry? Stop in and browse our body jewelry in-store. Jewelry size and style vary on the location of the piercing and we'd be happy to help you purchase the appropriate piece for both design and comfort.
Find something you like that we don't offer in our shop? Let us know and we'll have it shipped directly to us before or after your piercing appointment. Leave your name and phone number and we'll contact you when your item comes into our shop.
Get a Piece That's Right For You
If you're in the Calera, Roberty, Shelby County, or Chilton County, AL area, stop in and visit us today or give us a call at 205-668-6566 to schedule a piercing appointment. We'd be happy to add your favorite piece of jewelry to your body.