Our studio doors are open for business! Walk-Ins are always welcome but subject to availability. Please contact us at (205) 668-6566 to book your next appointment!
Tattoo & Piercing Shop in
Calera, AL
Owner Jeff "Sketch" Browning has served the Calera, Roberta, Shelby County, and Chilton County, AL area for over 40 years, providing tattoos, piercings, an extensive line of jewelry and cosmetic tattooing services. His tattoo and piercing shop, Tattoo Jungle, has a longstanding relationship with the Alliance for Professional Tattooing and an A-plus rating with the Better Business Bureau. Our experienced and knowledgeable staff is here to help and provide you with a safe, memorable tattoo and piercing experience!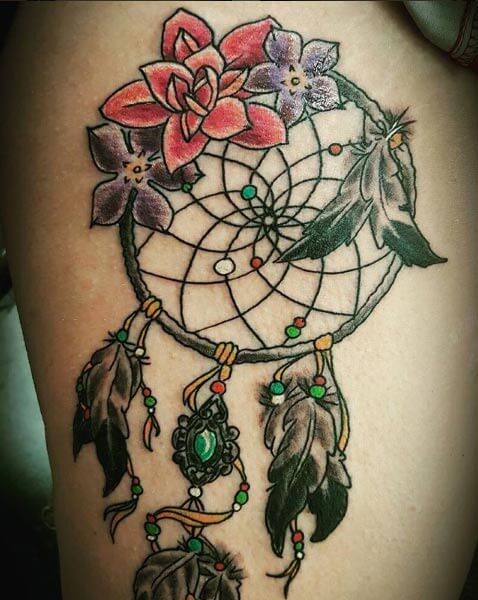 Get the Full Tattoo Shop and Piercing Experience
At Tattoo Jungle, the primary focus is your safety and comfort. Our tattoo shop takes pride in providing customers with a comfortable atmosphere both before and during their tattoo or piercing appointment. Our huge waiting room has several large televisions, while each work area has a television and docking station for music. We make sure to personalize your experience to fit your comfort needs, whether you're getting your first piece done or are back for more. Have a tattoo idea in mind? Schedule an appointment and watch as we bring your idea to life. Cosmetic tattoos, cover-ups and restorations are other popular options our talented artists are happy to help with.
Tattoo Jungle is also a piercing and body jewelry shop. We pierce anything from mild to wild! Our popular options include ear, nose and micro dermal piercings. Choose your piercing location, piece of jewelry and we'll handle the rest. We're committed to providing you with the cleanest and most comfortable environment possible. We utilize sterilized needles instead of piercing guns to ensure accurate piercings and avoid tissue damage. Additionally, we use the highest quality body jewelry money can buy to guarantee a safe and professional piercing experience. Our friendly, personable staff is here to help meet your tattoo and piercing needs.
Proudly offering Tattoos, Piercings, and Body Jewelry to the surrounding area:
Birmingham
Hoover
Centerville
Jemison
Clanton
Montgomery
Alexander City
Sylacuaga
Rockford
Marbury
Clanton
Maplesville
Let Us Help You
Have a tattoo or piercing idea in mind? Call us at 205-668-6566 or send your artwork or ideas to sketchbrowning. Appointments at our body jewelry shop are available now.